Creating a new database
When setting data sources, Schema Compare can create a new database that you can then select to compare. This option may be useful if you want to create a copy of the source database.
To create a new database with dbForge Schema Compare:
1. On the File menu click New Schema Comparison.
2. In the New Schema Comparison wizard, select Database as a data source.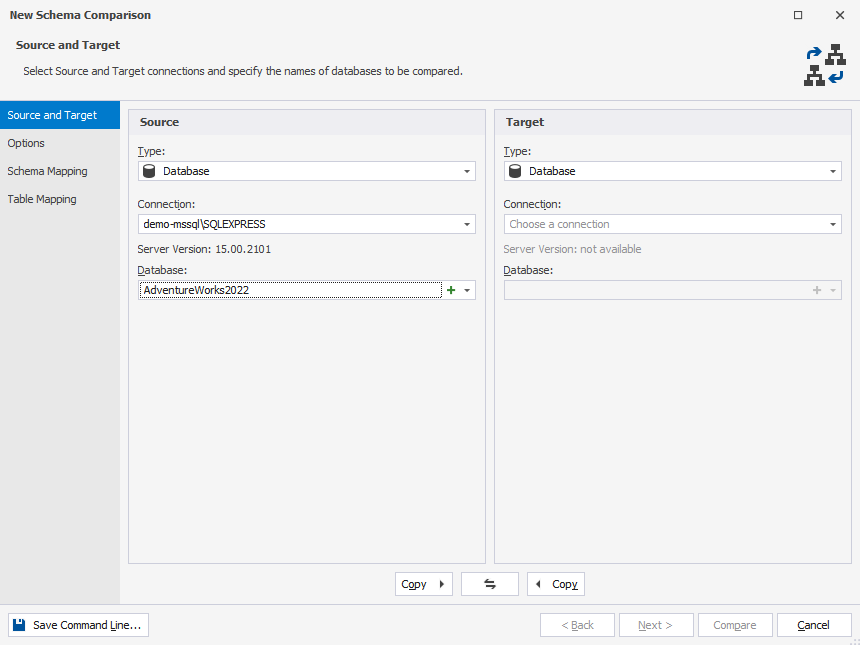 3. Specify connection details for the server you want to create the database on.
4. In the Database drop-down list, select < Create New Database… >
Note:

You can create a new database only in the Target section.
5. In the New database dialog window, specify a name, owner, and database files for the new database.
6. Click Ok.
Note:

You can not remove primary data and transaction log files. They are required to create a new database.